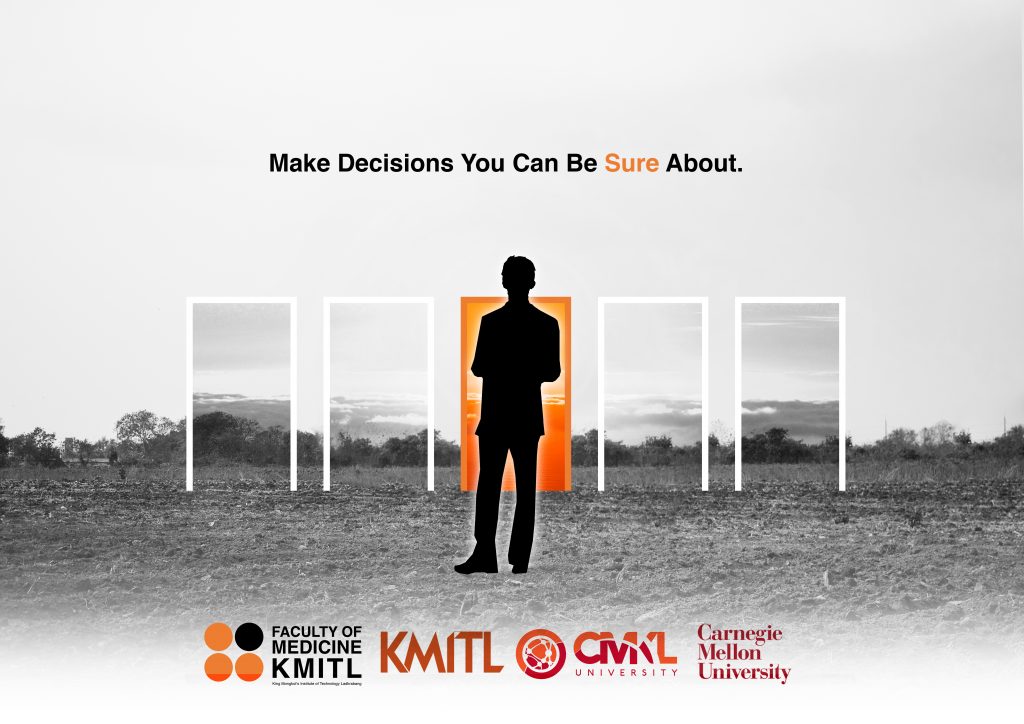 WHY CHOOSE US?
Approved International Curriculum from the Thai Medical Council

Guaranteed Eligibility to Take the Thai Medical Licensing Examination

Guaranteed International Study Opportunities with Carnegie Melon University, USA

Guaranteed Research Grant for 4th Year Students

Innovative Research with KMITL Facilities Including: Engineering, Architecture, Nano Technology etc. Explore MD@KMIT
Excellence is the Beginning
The Faculty of Medicine is focused on producing top-tier medical doctors of the future and high-impact medical research initiatives. We are ready both physically with a state-of-the-art learning environment and mentally through the vision of our leadership team.
At MD@KMITL, everyone including the staff and professor is filled with tons of energy wanting to give out. Making the most boring subject interesting. Also everyone in class is so active, asking questions, discussing the problem, and not afraid to debate over a topic to get to the right answer.
KMITL has always focused on an engineering field and they are quite successful at it, thus, I believe that the university should be able to develop a similar determination for the Faculty of Medicine.
MD@KMITL is one of the few medical schools that accepts international student qualifications and provides an international course for medicine.