Job Openings: 3 MD Positions
The Faculty of Medicine, KMITL is now accepting new medical graduates for government mandatory service. We are looking for enthusiastic, accountable, and well-trained clinicians to contribute to our KMITL Medical Center with an equally eager and modern approach to teach our international medical students. THREE MD POSITIONS are available.
JOB DESCRIPTION
– Teaching assistant for medical students
– Clinical services at the KMITL Clinic
CANDIDATE QUALIFICATIONS
– Medical graduate (by May 2021)
– Cumulative grade point average (GPAX) not less than 3.25
– Excellent command of English
REQUIRED DOCUMENTS
– Application form (please use provided QR code for submission)
– Personal statement in English (maximum 1000 words)
– Official academic transcript (original upon request)
– Curriculum vitae
– Two recommendation letters
– Proof of English proficiency – IELTS, TOEFL or CU – TEP (optional and encouraged)
– Score report of National License Examination (steps I and II)
APPLICATION PROCESS
1. Fill out application form (download application form here) and submit all required documentation here. Application submission period ends January 21st, 2021.
2. Wait for response. Only shortlisted candidates will be contacted to schedule an interview at the faculty of Medicine, KMITL. Tentative date for interview is February 8th, 2021.
3. Application results will be officially announced on the KMITL website on February 10th, 2021.
SALARY AND BENEFITS
Along with basic compensation and medical healthcare coverage, successful candidates will be eligible for English proficiency compensation, and opportunities for further studies for master/doctoral degree or medical specialties. We guarantee sponsorship for studying in the following specialties: anatomical and clinical pathology, transfusion medicine, psychiatry (adult and child & adolescent), family medicine, emergency medicine, forensic medicine, hematology and medical oncology.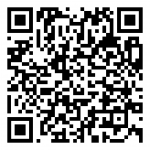 QR-Code to download application form
Previous
December 13, 2020