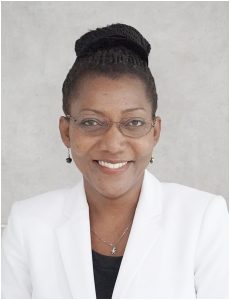 Fingani A. Mphande-Nyasulu, Ph.D.
Instructor, Faculty of Medicine
King Mongkut's Institute of Technology Ladkrabang
B.Sc. (Biology and Chemistry), 2000
Unversity of Malawi, Malawi
M.Sc., Applied Microbiology (Food), 2002
University of Botswana, Botswana
Ph.D. (Infection Biology), 2009
Karolinska Institutet, Sweden
Lecturer, Epidemiology and Infectious Diseases
Faculty of Medcine, King Mongkut's Institute of Technology Ladkrabang (KMITL)
Author, Consultant
TIA Bio Consultant
Post-Doctoral Scientist
Institut de Recherche pour le Developpement (IRD) Nouméa, New Caledonia
Research Associate
Malawi-Liverpool Wellcome Trust Clinical Research Programme (MLW) Blantyre
Research Associate
The Wellcome Trust Sanger Institute Hinxton, Cambridge
Pre-Doctoral Fellow
Karolinska Institutet and European Molecular Biology Laboratories ; Sweden, Germany
From exposure through various livelihoods and settings to management of infectious diseases and their outcomes in different populations and settings; poverty, health and livelihoods play role in diseases and their outcomes globally. Variations in disease outcomes have been observed in wealthy economies and resource poor communities worldwide. With a background in infection biology and skills in molecular biology and microbiology; the current research focusses on infectious diseases in vulnerable populations. The projects' emphasis is on the effects of social, cultural and economic factors on health outcomes and disease and its impact on vulnerable populations. My goals are to connect, reach, and empower vulnerable populations to improve health and livelihoods and develop strategies that can assist in infectious disease control and prevention in various communities around the world.
1.  Mphande FA. 2020. Skin Disorders in Vulnerable Populations; Causes, Impacts and Challenges, https://www.springer.com/gp/book/9789811538780
2.  Françoise Mathieu-Daudé F, Claverie A, Plichart C, Boulanger D, Mphande F.A., Bossin H.C (2018) Specific human antibody responses to Aedes aegypti and Aedes polynesiensis saliva: A new epidemiological tool to assess human exposure to disease vectors in the Pacific, PLOS Neglected Tropical Diseases, https://doi.org/10.1371/journal.pntd.0006660
3.  Mphande F.A. (2016) Infectious Diseases and Rural Livelihood in Developing Countries, http://www.springer.com/gp/book/9789811004261?wt_mc=GoogleBooks.GoogleBooks.3.EN&token=gbgen#otherv ersion=9789811004285
4.  Mphande F. A., (2009) Towards Understanding the SURFIN family of Plasmodium falciparum, http://ki.se/content/1/c6/08/92/26/Mphande%202009.pdf
5.  Mphande F. A., Ribacke U, Winter G, Kironde F, Wahlgren M. (2008) SURFIN4.1 a schizontmerozoite associated protein in SURFIN family of Plasmodium falciparum, Malaria Journal, 7; 116 online open access, http://ukpmc.ac.uk/search/?scope=fulltext&page=1&query=Fingani+Mphande
6.  Montgomery J, Mphande F.A., Berriman M, Pain A, Rogerson S.J, Taylor T.E, Molyneux M.E, Craig A. (2007) Differential var gene expression in the organs of patients dying of Falciparum malaria. Molecular Microbiology 65; 4. 959-967, http://ukpmc.ac.uk/search/?scope=fulltext&page=1&query=Fingani+Mphande
7.  Mphande F.A., Siame A.B, Taylor J.E. (2004) Fungi, aflatoxins and cyclopiazonic acid associated with peanut retailing in Botswana. Journal of Food Protection. 67: 1.96-102, http://cat.inist.fr/?aModele=afficheN&cpsidt=15408808