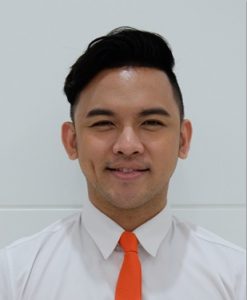 Instructor, Faculty of Medicine
King Mongkut's Institute of Technology Ladkrabang
B.Sc. (Genetics), 2003
Chulalongkorn University
M.S. (Genetic Engineering), 2008
Kasetsart University
Ph.D. (Biomedical Sciences), 2015
Chulalongkorn University
Postdoctoral Fellow and Teaching Assistant
Center of Excellence in Molecular Genetics of Cancer and Human Diseases, Department of Anatomy, Faculty of Medicine, Chulalongkorn University
Teaching Assistant
Inter-Department Program of Biomedical Sciences, Faculty of Graduate School, Chulalongkorn University
Scientist
Clinical Molecular Service Center, Department of Clinical Pathology, Faculty of Medicine, Siriraj Hospital, Mahidol University
Teaching Assistant
Plant Transformation Workshop, Kamphaeng Sean, Nakhon Pathom, Kasetsart University
Research Assistant
Plant Research Group, National Center for Genetic Engineering and Biotechnology (BIOTEC), National Science and Technology Development Agency (NSTDA)
Program Coordinator
Junior Science Talent Project (JSTP), Kamphaeng Sean, Nakhon Pathom, Kasetsart University
My research is focused on the development of biomolecules that act as anti-cancer drugs through epigenetics mechanisms. These biomolecules include the combination of engineered Argonaute proteins with single guide RNA and specific peptide nucleic acid (PNA). The research includes the application of bioinformatics to find interesting genes, genetic engineering and gene cloning for bacteria to produce the desired protein, cultured cell lines, determination of the properties of biomolecules that are effective in inhibiting cancer cells or not by colony forming assay and MTT assay, analysis of gene expression by microarray technique.
1.  Chalertpet K, Pin-on P, Aporntewan C, Patchsung M, Ingrungruanglert P, Israsena N, Mutirangura A. Argonaute 4 as an Effector Protein in RNA-Directed DNA Methylation in Human Cells. Frontiers in Genetics. 2019 Jul; 10(645).
2.  Pin-On P, Aporntewan C, Siriluksana J, Bhummaphan N, Chanvorachote P, Mutirangura A. Targeting high transcriptional control activity of long mononucleotide A-T repeats in cancer by Argonaute 1. Gene. 2019 May;699:54-61
3.  Pin-on P, Mutirangura A. Distinctive roles of human Argonaute1, 2, 3 and 4 proteins on LINE-1 methylation and regulation of intragenic LINE-1-containing genes. ScienceAsia. 2014 (40):400–404.