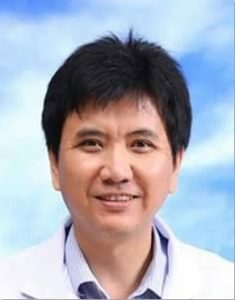 Asst. Prof. Natte Raksadawan, M.D.
Instructor, Faculty of Medicine
King Mongkut's Institute of Technology Ladkrabang
Medical Degree, 1986
Faculty of Medicine, Chiang Mai Uni.
Pediatric Residency, 1993
Department of Pediatric, Siriraj Hospital, Mahidol University
Child Neurology Residency, 2000
NYU Medical Center, New York City, US
Instructor
Department of Physiology, Chiang Mai University
Neuromuscular Fellowship
MDA Clinics, Rusk Institute, New York City, US
Sleep Mini Fellowship
Stanford Sleep Center, Palo alto, CA, US
Neurology and Child Neurology Consultant
Paolo and Bangkok Hospital
My current research is focusing on the developmental aspects of motor behavior that involving physical neuromuscular growth and motor development in children. Active and healthy lifestyle in adult is a long-term outcome from the proper development of motor competency, physical activity, heath related physical fitness and self-efficacy during early childhood. Lack of proper motor competency development in children will portray broad features ranging from poor motor skills, clumsiness, low level of physical activity, low level of physical fitness and overweight to inactive physical lifestyle. My current research is to establish the standard tool to diagnose, monitor, intervene the quantitative level of muscular growth, motor competency, heath related fitness, self-efficacy in children, their correlates and their interaction that intertwining into adulthood. The future research should focus on the early childhood intervention to promote active adult lifestyle.