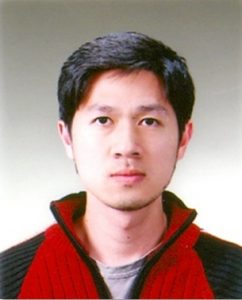 Ratakorn Srisuttee, Ph.D.
Instructor, Faculty of Medicine
King Mongkut's Institute of Technology Ladkrabang
B.Sc. (Plant Pathology), 2002
Chiang Mai University
M.Sc. (Plant Pathology), 2006
Chiang Mai University
Ph.D. (Nanomedical Engineering), 2013
Pusan National University, South Korea
Postdoctoral Fellow (Molecular Biology)
Chulalongkorn University
Adaptation of cellular behavior responding to the environment is a phenomenon that the living cell tries to do for survive through the production of the functional proteins. One of the important cellular processes using for regulating the production of proteins is called Epigenetics. This process works like a switch to increase or decrease the protein production without the change of DNA nucleotide bases. Relatively, the disorders occurring on the epigenetics mechanism may be associated with the pathogenesis, especially cancer. By the evidences found in our researches focusing on their relationship, the finding is able to be applied in the diagnosis, prediction and even monitoring the treatment of cancer disease.
One of the epigenetics mechanisms regulating the cellular expression is methylation. Decrease of methylation level of repetitive sequences located throughout the genome such Alu or LINE-1 genes represented the attenuation of gene methylation, contributing the overexpression of oncogene and division of cancer cells. On the other hand, increase methylation level of tumor suppressor NID2 gene promoter reduced its protein production and function, growing up of tumor genesis of oral cancer. Another example of cancer screening is the study of high levels of methylation FRY genes which is a unique characteristic found in the pancreas cells only. This knowledge has been utilized as a non-invasive cancer marker in detection of pancreatic cancer cell metastasis in bile and blood. In addition to the study of methylation in cancer cell, we also investigated that the chemical secreted from head and neck cancer cells had the effect changing the methylation levels of the ZCCH6 gene in the DNA of peripheral blood cells. This application may be the novel approach in earlier cancer detection.
1.  Kaewpiboon C, Srisuttee R, Malilas W, Moon J, Kaowinn S, Cho IR, Johnston RN, Assavalapsakul W, Chung YH. Extract of bryophyllum laetivirens reverses etoposide resistance in human lung A549 cancer cells by downregulation of NF-kB. (2014). Oncol Rep., 31(1): 161-168.
2.  Malilas W, Koh SS, Lee S, Srisuttee R, Cho IR, Moon J, Kaowinn S, Johnston RN, Chung YH. Suppression of autophagic genes sensitizes CUG2-overexpressing A549 human lung cancer cells to oncolytic vesicular stomatitis virus-induced apoptosis. (2014). Int J Oncol., 44(4): 1177-1184.
3.  Tiwawech D, Srisuttee R, Rattanatanyong P, Puttipanyalears C, Kitkumthorn N, Mutirangura A. Alu methylation in serum from patients with nasopharyngeal carcinoma. (2014). Asian Pac. J. Cancer Prev., 15(22): 9797-9800.
4.  Kaewpiboon C, Srisuttee R, Malilas W, Moon J, Oh S, Jeong HG, Johnston RN, Assavalapsakul W, Chung YH. Upregulation of Stat1-HDAC4 confers resistance to etoposide through enhance multidrug resistance 1 expression in human A549 lung cancer cells. (2015). Mol. Med. Rep., 11(3): 2315-2321.
5.  Angsuwatcharakon P, Rerknimitr R, Kongkam P, Ridtitid W, Ponauthai Y, Srisuttee R, Kitkumthorn N, Mutirangura A. Identification of pancreatic cancer in biliary obstruction patients by FRY site-specific methylation. (2016). Asian Pac J Cancer Prev., 17(9): 4487-4490.
6.  Srisuttee R, Ota J, Muangsub T, Keelawat S, Trirattanachat S, Kitkumthorn N, Mutirangura A. FRY site-specific methylation differentiates pancreatic ductal adenocarcinoma from other adenocarcinomas. (2016). APMIS., 124(6): 469-474.
7.  Arayataweegool A, Srisuttee R, Mahattanasakul P, Tangjaturonsasme N, Kerekhanjanarong V, Kitkumthorn N, Mutirangura A. Head and neck squamous cell carcinoma drives line-1 hypomethylation in the peripheral blood mononuclear cells. (2019). Oral Dis. 25(1): 64-72.
8.  Srisuttee R, Arayataweegool A, Mahattanasakul P, Tangjaturonrasme N, Kerekhanjanarong V, Keelawat S, Mutirangura A, Kitkumthorn N. Evaluation of NID2 promoter methylation for screening of Oral squamous cell carcinoma. (2020). BMC Cancer. 20(1): 218-226.