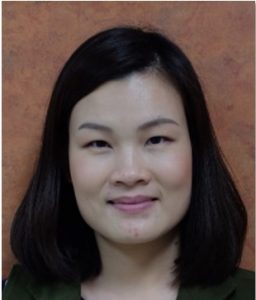 Instructor, Faculty of Medicine
King Mongkut's Institute of Technology Ladkrabang
B.Sc. (Medical Sciences), 2006
Faculty of Allied Health Science, Chulalongkorn University
Ph.D. (Medical Microbiology), 2015
Graduate School, Chulalongkorn University
Research Visitor
Nuffield Department of Medicine, University of Oxford, Oxford, United Kingdom
Postdoctoral Fellow
Department of Physiology, Faculty of Veterinary Medicine, Kasetsart University, Bangkok, Thailand
The main research interest is the understanding immune responses against viral infection, with a particular focus on T-cell responses against HIV, EBV, SAR-CoV-2 and other viruses. The main aim is to study the correlates of protective immunity that can be used in the vaccine development for preventing infection. We are currently investigating how these protective immune responses are only generated in the individuals with better clinical outcomes of infectious diseases but not in others who have poor clinical outcomes. This leads to the study of how to improve the virus-specific T-cell responses that are likely to be protective against viral infection. We also focus on molecular biology, virology, epidemiology and effects of viral infectious diseases.
1.  Techakriengkrai N, Tansiri Y, Hansasuta P. Poor HIV control in HLA-B*27 and B*57/58 noncontrollers is associated with limited number of polyfunctional Gag p24-specific CD8+ T cells. AIDS. 2013;27(1):17-27.
2.  Tansiri Y, Rowland-Jones SL, Ananworanich J, Hansasuta P. Clinical outcome of HIV viraemic controllers and noncontrollers with normal CD4 counts is exclusively determined by antigen-specific CD8+ T-cell-mediated HIV suppression. PloS one. 2015;10(3):e0118871.
3.  Kaewpreedee P, Boonrat P, Tansiri Y, Rowland-Jones SL, Hansasuta P. Dimorphism in the T-cell receptor constant region affects T-cell function, phenotype and HIV outcome. AIDS. 2019 Mar.
4.  Suphatpahirapol C, Nguyen TH, Tansiri Y, Yingchutrakul Y, Roytrakul S, Nitipan S, et al. Expression of a leptospiral leucine-rich repeat protein using a food-grade vector in Lactobacillus plantarum, as a strategy for vaccine delivery. 3 Biotech. 2019;9(9):324.